available software* for health PROFESSIONalS
Our team is proud to offer high-quality virtual reality software (3D and interactive) to health professionals to assist them and their patients during gradual exposure exercices in therapy.
Each software contains a variety of virtual environments to assit during psychotherapy for mental health issues and also includes also two neutral environments :
Room with no anxiety-related stimuli (neutral environment commonly used for research purposes)
Neutral apartment (familiarization with VR equipment and navigation)
Our software are compatible with Oculus Rift et HTC Vive VR headsets. This equipment can be purchase online and in most electronics stores.
Recommended minimum specs for PC or 'VR Ready' laptop:
6th Generation Intel® Core™ i7-6700K Processor
NVIDIA GTX 1070 (or better) video card
16GB+ RAM
Compatible HDMI 1.4 video output
3x USB 3.0 ports plus 1 USB 2.0 (or 3.0)
Windows 10 SP1 64 bit
To verify if your computer is compatible with VR headsets, we recommend to check on Oculus Rift or HTC Vive websites :
*Note. To purchase In Virtuo software, you need to be an accredited health professional.  For health professionals interested in our software, contact us view short videos of our virtual environments.
list of virtual ENVIRONMENTS available in each software
Software for anxiety disorders and comorbidities
For social anxiety
Restaurant
Corner store
Public restroom
Chlidren's classroom
For generalized anxiety disorder (GAD)
Emergency room
Apartment living room
Dorm room (college/university students)
For post-traumatic stress disorder (PTSD)
Sexual assault outside a bar
Sexual assault during a house party
Car accident
For obsessive-compulsive disorder (OCD)
contaminated public restroom
Apartment (optional themes of violence, sexuality, checking and/or contamination)
For specific phobias
Apartment including dog, cat, spiders or snakes
Outside alleys including dogs, cats or snakes
Fear of flying
Software for pathological gambling
Casino with slot machines
Local bar with VLTs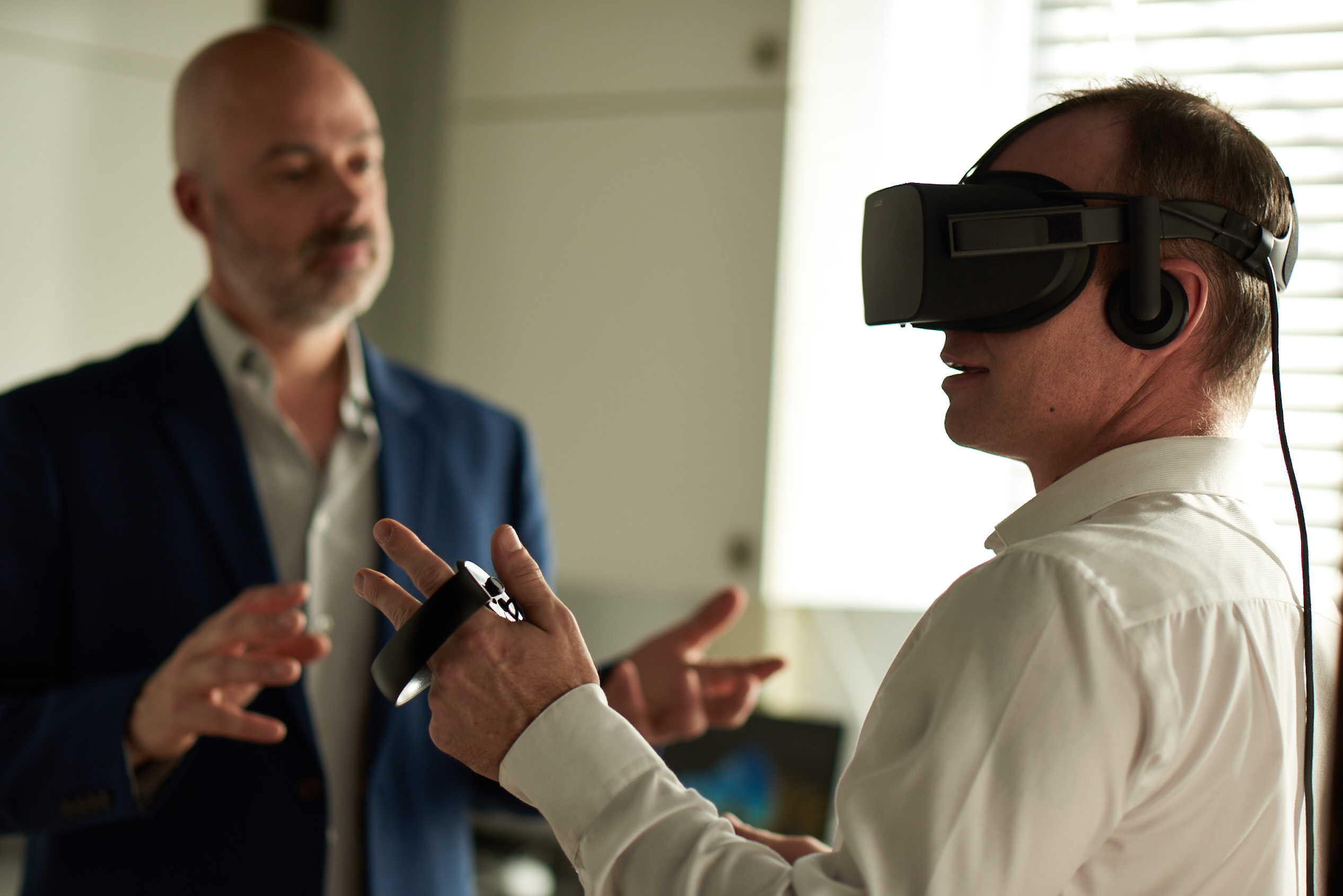 our expertise
In Virtuo also offers consultant services to assist professionals in purchasing virtual reality hardware and developing virtual environments for specific purposes (mental or physical health). Our team also offers workshops to health professionals on prevention and treatment of mental health disorders and use of technologies in clinical settings.
For more information, contact us.